AL MUHARIK ALASWAD W.SHOP EQUIP. TR
'WHOLESALE'   ISO.9001 supplier for Drain cleaning equipment /Drain cleaning pumps, spinner, accessories like auger , cutters and drills tools in UAE
Contact us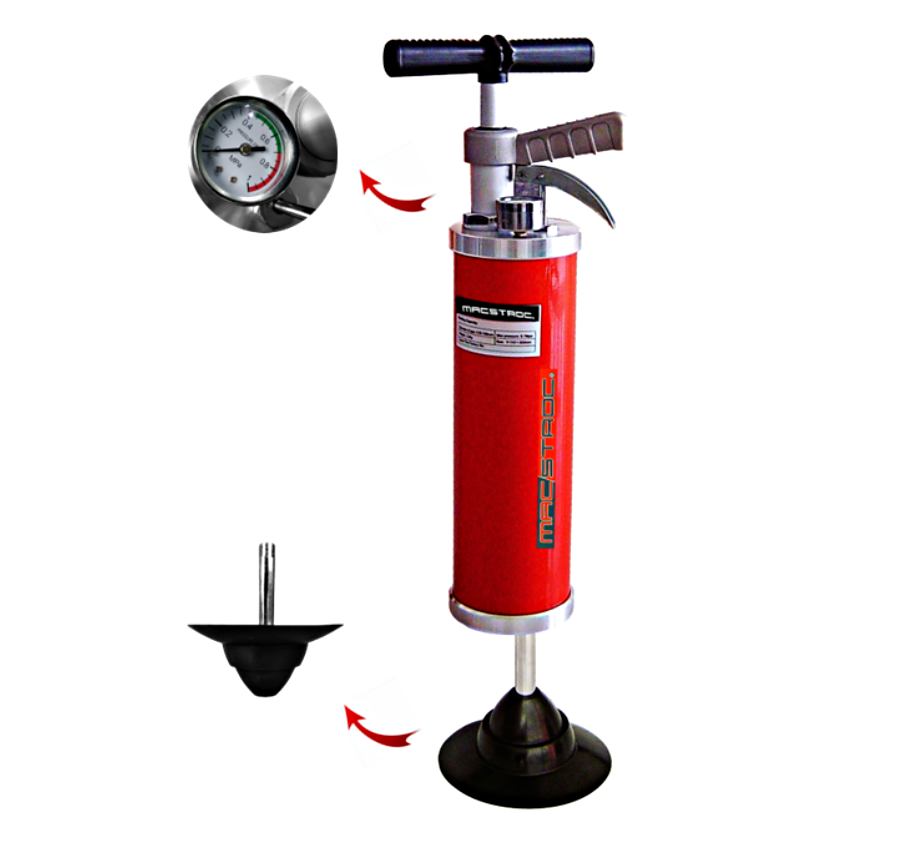 Power / Hand spinner ( Drain cleaning)
Macstroc DCM-25, and DCM-35  Drain Size: Cleans drain lines from 20mm-75mm [3/4″-3″]   in diameter.
Unique design : Can connect with any Power drills or spin the  drum manually. Flexible soft cables : are put in large metal drum to ensure cleaner and more convenient use.
Auto-Feed : It allows cable to self-feed down the drain.
Simple in structure and easy-to-handle: Release the locking screw, insert a soft shaft of certain length into the pipe. latch the lock and rotate the handle, and press it, repeated operation will easily remove the pipe blockages.
It can also be driven by any Power drills.
Hand/ Power Spinner
| | | | |
| --- | --- | --- | --- |
| CODE | Ø CAPACITY | CABLE SIZE | KGS |
| DCM-25 | 3/4"-3" | Ø8MM-7.6M | 3.2 |
| DCM-35 | 3/4"-3" | Ø8MM-10.7M | 4 |
Force – super pump
| | | |
| --- | --- | --- |
| CODE | Ø CAPACITY | KGS |
| PDCM-10A | Super pump +        adaptor 1 + 2 +  3 | 2.2 |
Pneumatic pump
| | | |
| --- | --- | --- |
| CODE | Ø CAPACITY | KGS |
| PDCM-10GQ | Pneumatic Pump 0.7Mpa +  Air release extension pipe + adaptor and connector. | 3.8 |
You may also interested in :
Go to Metal working tools
We supply Magnetic drills, cutoffsaw, drilling, beveling, reamering, all metal working tools in UAE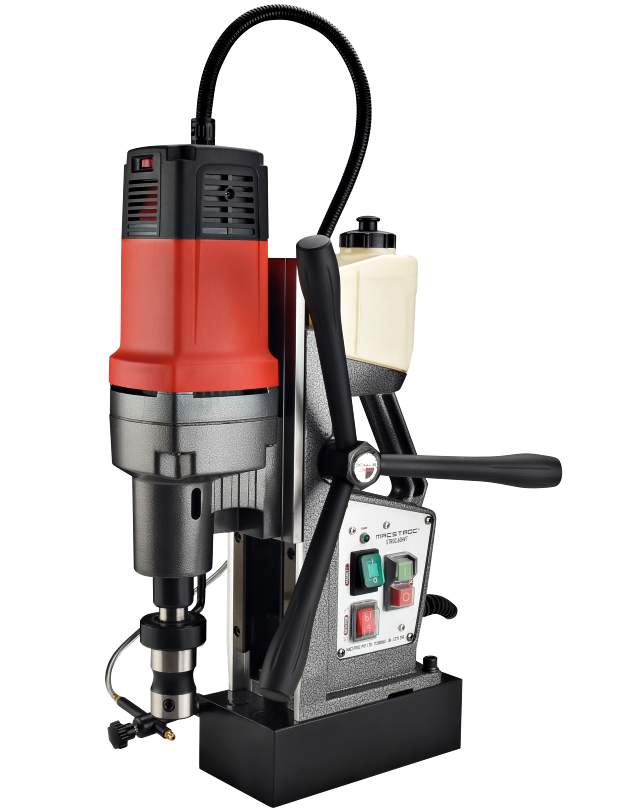 Magnetic drill
We supply a wide range of Magnetic drilling machines in UAE, up to 200MM Core drill capacity
Go to full product page
supplier for metal working tools, pipe fabrication tools, HVAC/R tools, tube tools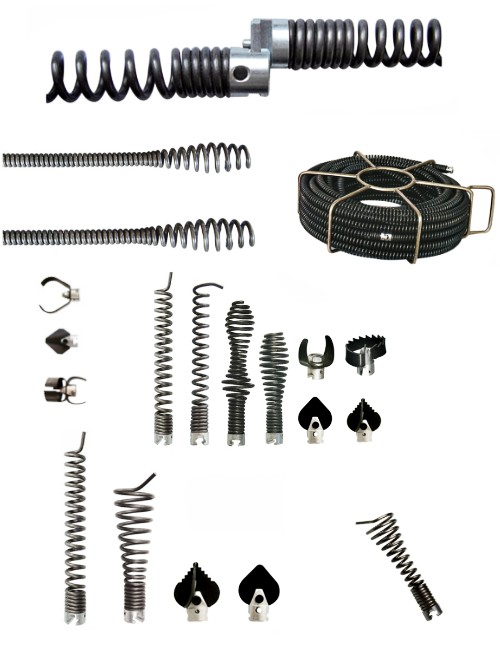 drain cleaning machine accessories
supplier of drain cleaning accessories, sessional cables, Bulb auger, C-cutter, Grease cutter in UAE
Quality Magnetic drill supplier in UAE, we supply mag-drills Accessories, and workshop tools