AL MUHARIK ALASWAD W.SHOP EQUIP. TR
V-head stand with ball transfer head -MBH107
Macstroc V Head Pipe Stand is designed to support pipe for a variety of uses on the jobsite. Locking ring allows for quick vertical height adjustments.  Height 32″-55″ Max weight : 2500Lbs
Adjustable stand with steel rollers 36" -MAS236
Macstroc Feed screw quickly adjusts sizes and keeps pipe centered on stand. Adjustable Stand with Steel Rollers is ideal for use with threading machines, roll grooving or other pipe working applications. 
Roller Head Pipe Stand, 1/8 to 12 In Macstroc-MH0109
 Height Adjustment: 32″ to 55″ Max Pipe Capacity: 12″ Max Weight : 1000 lbs
6-inch Tripod Pipe Chain Vise Stand, Heavy Duty Pipe Stand Tripod fit -MTL401
Folding  legs for easy transport and setup; Holes and slots for bending; cutting or attaching tools; Light-weight and strong.
Macstroc - MFRC36 Fabricator stand w/roller head &caster wheels
Macstroc Fabricator stand w/roller head &caster wheels. holds 4"-36"pipes . Adjustable Height with 8"castor wheels.  Capacity : 1135Kg
Big V stand 36" -MBHS36
Supports 1135kg ; Maximum of 36"(900mm) ;  Minimum of 4"(100mm pipes. ;  Adjustable height : 28-52 inches; Large Vee :30CM                           
Folding wheel trolley stand -MH6511
Folding wheel trolley stand for threading machine, suitable for Flare.2C, ridgid300compact
Wheel stand for Threading machine - MH1500
wheel stand for threading machines, Macstroc flare.4C-ridgid535-ridgid1224 pipe threading machines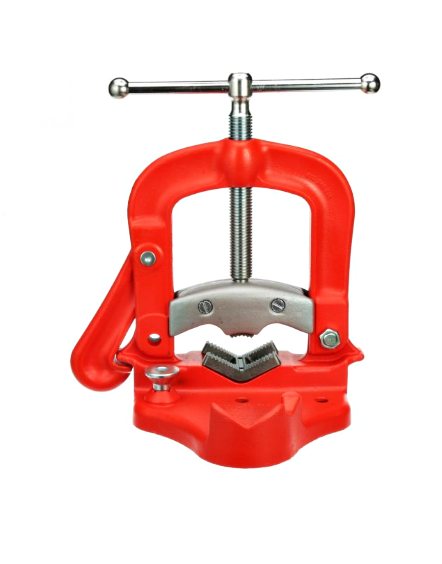 Bench yoke vise 2inch-3inch-4inch-MH021-MH023-MH025
we supply bench yoke vises 2inch MH021-3inch MH023-4inch MH025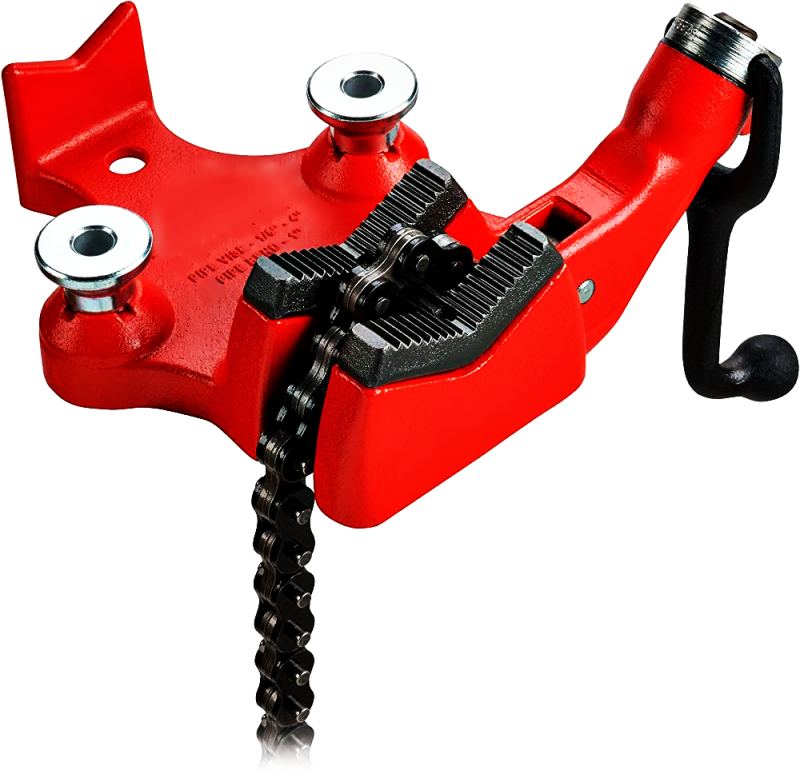 Top Screw Bench Chain Vise MH0402
Top Screw Bench Chain Vise 1/8″-6″  , MH0402 , Rugged, cast-iron base features a handy pipe rest and bender;  Bench vise has a 1/8-inch to 6-inch (6 mm to 150 mm) pipe capacity
Foldable workbench -1075x625x825mm-MWB1075
Sturdy, easy to carry folding workbenches for workshops resistant up to 300Kgs.  Heavy duty tubular steel frame with an thick wooden worktop. Dimension : 1075x625x825 MM.
Portable Chain and Yoke Vise - MH038
Portable chain yoke vise 3mm to 50MM capacity. portable post-chain vise fits any shape or kind of post.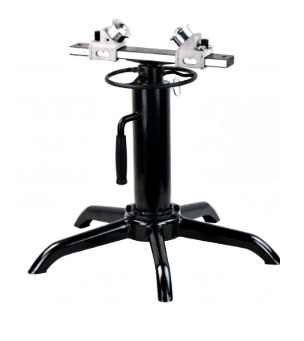 Pipe support stand 12"pipe capacity - MH1200
we supply various pipe support pipe stands in UAE
Pipe support stand upto 12in - MH2011
we do supply various pipe support stands in UAE
Pipe support stand -MH1032
Pipe support stand holds upto 8″diameter pipes. suitable for pipe cutting machine
Pipe Welding Portable Alignment Clamps
Pipe Welding Portable Alignment Clamp   MUC125: 1″-2.1/2″ (25-65mm)     MUC026 : 2″ – 6″ (50-150mm)       MUC512  : 5″-12″ (127-300mm)
Hole Drilling Machines
We Supply Hole cutting Machines for pipes, in UAE. The range is from 1MM to 155MM Capacity.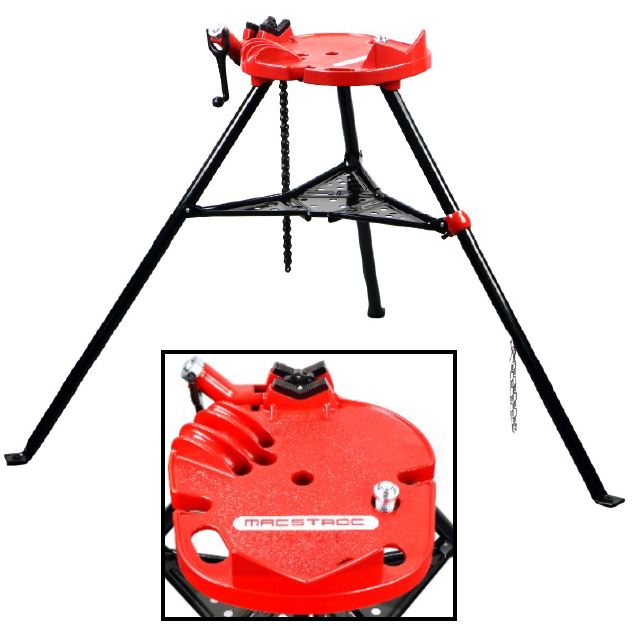 Tipod Stand chain vise
We Supply Tripod Pipe stand with chain vise for 6 inches pipes
High Quality HSS Dies
we Supply pipe dies for Ridgid, Rothenberger, Rex and Macstroc Pipe Threading machines in UAE, as well as for manual ratchet threaders both in NPT and BSPT
Manual Ratchet threader sets, from 1/2-2″ both in NPT and BSPT. we also supply dies for Ridgid and Macstroc
Quality Pipe tools Supplier in UAE