Drain cleaners
Various Drain cleaning Equipment in UAE
Drain cleaning Products
We Offer Wide range of drain cleaners, sessional cables, augers, drain cleaning pumps, drill tools, accessories for macstroc, ridgid and rothenberger
Drain cleaner XDM-K50
MACSTROC XDM-K50 Sectional Drain Cleaning Machine will clean 3/4-inch to 4"
pipe. The XDM-K50 can be used on sinks, showers, and floor drains. This machine is for commercial or residential applications. The XDM-K50 is compact, versatile, and will use 5/16-inch, 3/8-inch, or 5/8-inch cable. The leading auger cable starts with a bulb auger. Package includes MF-2-A (A-17 adapter, MR-4-1 (C-8 cable) and an assortment of Drill cutters and augers.
Drain cleaning Machine XDM-K150
MACSTROC XDM-K150  Drain Cleaner is a versatile machine capable of cleaning drain
lines from 3/4-inch up to 6-inches in diameter.
AUTOMATIC DRUM TYPE DRAIN CLEANER XDM-K100A
MACSTROC XDM-K100A  Drain Cleaner is a versatile Automatic drum type machine capable of cleaning drain lines from 1-1/4 inch up to 4-inches in diameter.
SEWER LINE PIPE DRAIN
CLEANING MACHINE XDM-200
The MACSTROC® XDM-K200 (A or B) is a sectional drain cleaning
machine for use on 2-inch to 8-inch pipe. This drain cleaner is designed for one-man operation and will aggressively cut through heavy blockages.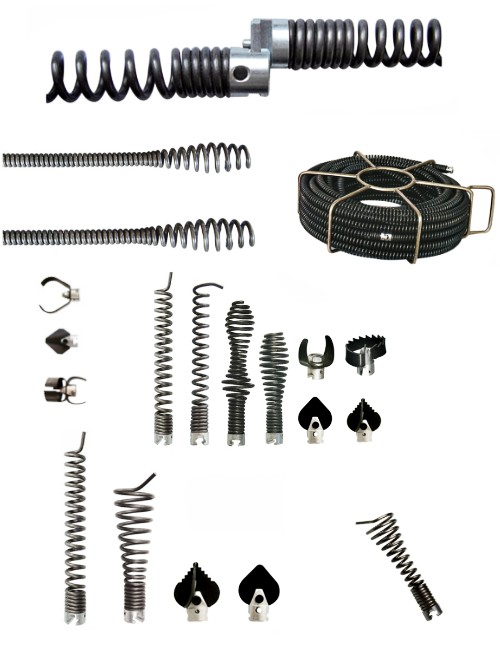 Drain cleaner accessories
we supply Drain cleaning machines in UAE, and accessories like sessional cables, drills, auger bits, power spinners, various drain cleaning drills, accessories for Macstroc, Ridgid and Rothenberger
Immediate service and support
Make sure your tool is professional !