AL MUHARIK ALASWAD W.SHOP EQUIP. TR
ISO.9001 "Wholesale" Supplier for Magnetic drilling machine and accessories in UAE
View Our You-Tube Chanel
KEY FEATURES
Variable Speed , Step down gear box
Stroke up to 220mm from work piece to spindle, enables to attach twist drill chuck and other accessories easily.
Ensures stable support, faster drilling, low maintenance.
Minimal vibration, high accuracy and more cutter life.
MT3 spindle with integrated tool cooling and lubrication
Macstroc Stroc.50HV
50MM Magnetic drill "variable speed and heavy-duty" – in UAE
Macstroc® industrial Mag-drill 'STROC.50HV'  has a cutting capacity of up to 50mm with stepdown gear box , integral auto-cooling function, and supplied with external cooling device.  STROC.50HV is equipped with a powerful motor, variable speed function, and the design ensures stable support, faster drilling times and more accurate hole sizing.
| | |
| --- | --- |
| Annular cutting | Ø12-50 mm |
| Twist drilling | Ø1-28mm |
| Countersinking | Ø10-55 mm |
| Length & width | 210 & 360 mm |
| Height | 440-650mm |
| Maximum open from      spindle to work piece | 220mm |
| Stroke | 220 mm |
| Magnetic force | 1400 KG |
| Magnet [L x W x H] | 200 x 110 x 65 mm |
| Motor Power | 1700W |
| Speed (no load) | 200-650 R/min |
| Spindle | MT-3 |   MT-2 |
| Voltage | 220 –240V / 50-60Hz or 110V 50-60Hz |
| Weight | 19 Kgs |
Magnetic drilling machine uae , smart magnetic drill, 50mm magnetic drill UAE
You may also interested in :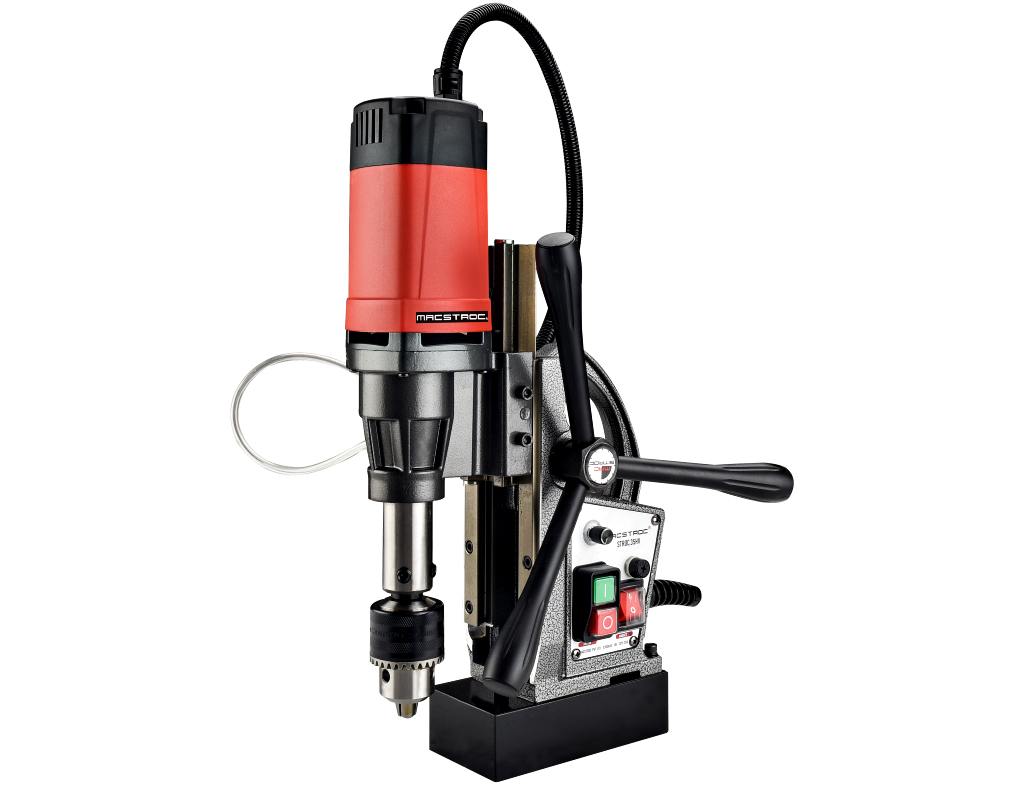 35MM magnetic drill in UAE, Stroc.35HV
35mm  varibale speed upgraded magnetic drill in UAE. #Stroc.35HV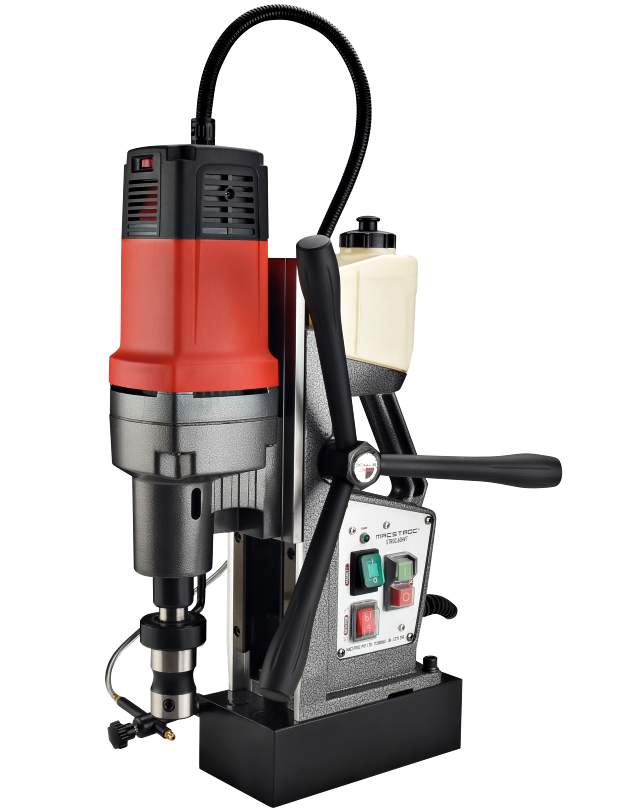 60 MM magnetic drill with tapping in UAE, STROC.60HVT
60mm magnetic drill  with variable speed and tapping function . #Stroc.60HVT magnetic drill
Autofeed magnetic drill 50mm, STROC.51A
we do supply auto feed magnetic drilling machine with 50MM capacity from Macstroc. #STROC51A
Special tapping magnetic drill 50mm
Tapping-magneticdrill-macstroc-TRM50HV-tapping magnetic drill dubai-50mm
50 MM Low profile magnetic drill, STROC.LP50X
we supply 50MM  low height magnetic drill  for difficult work areas . #Stroc.LP50X low profile magnetic drill
Countersinks, Step drills, Holesaw and twist drills
we supply annular cutters, TCT holesaws, twist drills, step drill bits, countersinks, and other accessories suitable for metal fabrication.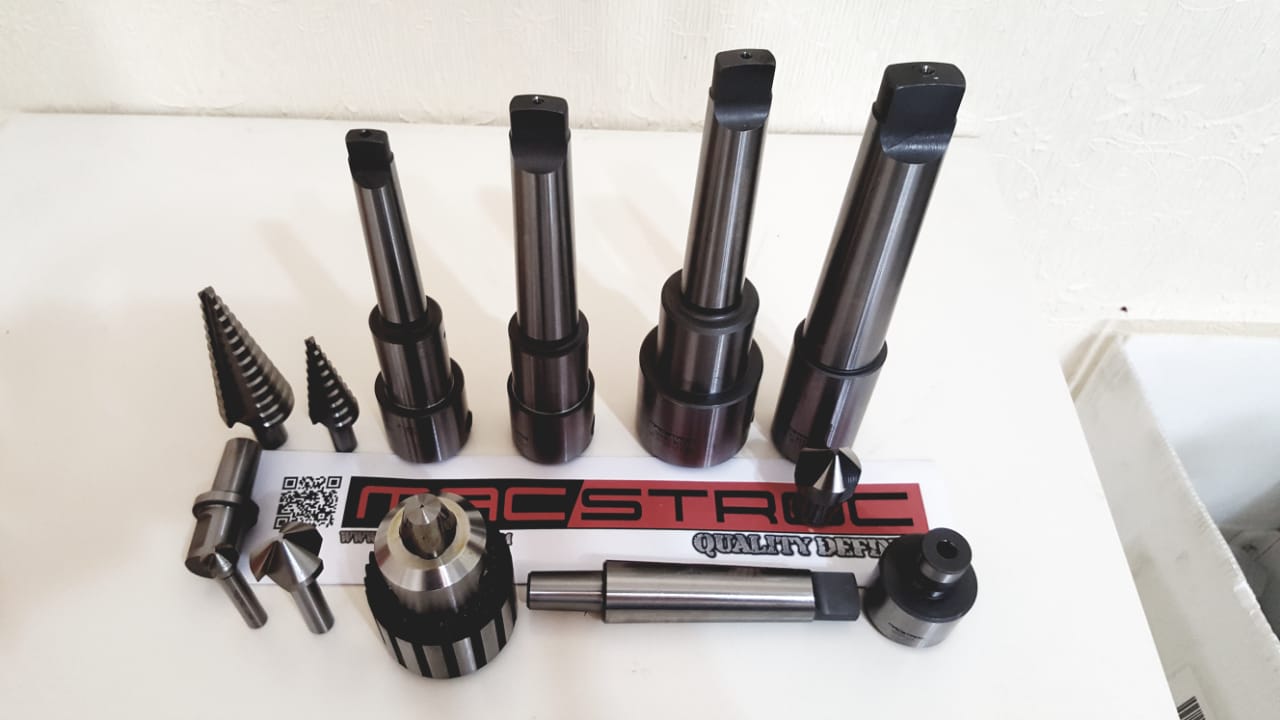 All accessories for Magnetic drills
we do supply all kind of mag-drill accessories like, arbors, chucks, coolant chucks, adapters, various connections for different magnetic drills, tapping attachments, weldon counter sinks, other universal/ weldon attachments for magnetic drills.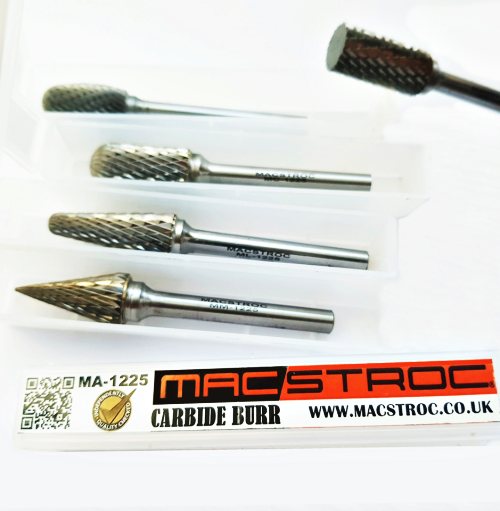 HIGH Grade carbide burrs
TCT annular cutters from Ø12-200MM, and we capable to supply special length like 75MM, 100MM, 120MM and 150MM. 
HSS / TCT annular cutters
HSS/ TCT annular cutters from macstroc from Ø12 to 200MM, and we capable to supply special length like 75MM, 100MM, 120MM and 150MM.
Quality Magnetic drill supplier in UAE, we supply mag-drills Accessories, and workshop tools