AL MUHARIK ALASWAD W.SHOP EQUIP. TR
'WHOLESALE'   ISO.9001 supplier for Magnetic Drills and other metal working tools in UAE
Contact us
Magnetic Drill 50 MM Macstroc STROC.50 Economical Magnetic drill,MT-2 arbor in UAE
MACSTROC STROC.50
| | |
| --- | --- |
| Annular cutting | Ø 12 – 50 mm |
| Twist drilling | Ø 1 – 23 mm |
| Countersinking | Ø 10 – 55 mm |
| Length | 320 mm |
| Width | 210mm |
| Height | 395-520 mm  |
| Stroke | 165 mm |
| Weight | 14 kg |
| Magnet (l x w x h) | 180 x 80 x 50 mm |
| Magnetic force | 13000N |
| Motor power | 1200 W |
| Total power | 1200 W |
| Speed (no load) | 360/560 rpm |
| Speed (load 1200 W) | 360/560 rpm |
| Spindle | MT-2 [Weldon-19,05 mm] |
| Voltage | 110 – 120 V / 60 Hz |
|   | 220 – 240 V / 50 – 60 Hz |
You may also interested in :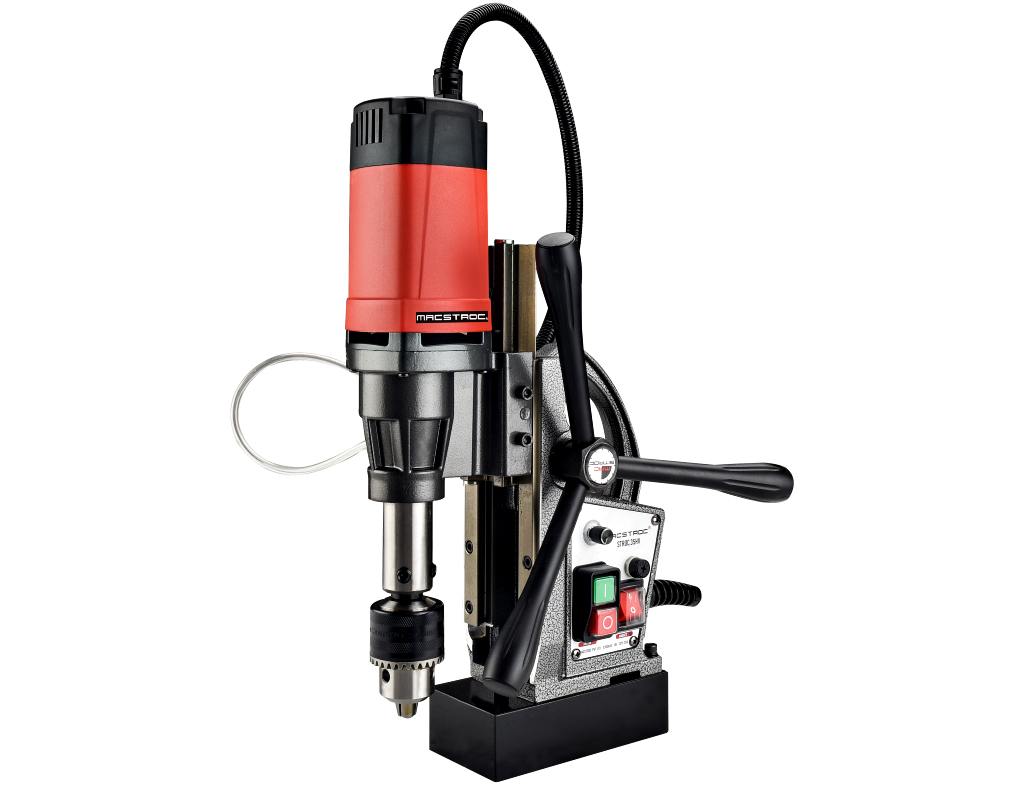 Magnetic drill - Upgraded Model Stroc.35HV
35mm magnetic drill,  Model Stroc.35HV with variable speed and extendable height 
UPGRADED MODEL Heavyduty Magnetic drill 50MM, Stroc.50HV
New – advanced model magnetic drill with 50mm capacity and variable speed ( click to View)
Annular cutter HSS in UAE
we do wholesale for the annular cutters, and we keep almost all the sizes in stock. Our supply range is from Ø12-100MM and for wide range of applications.we also supply 5%cobalt, and 8% cobalt annular cutters.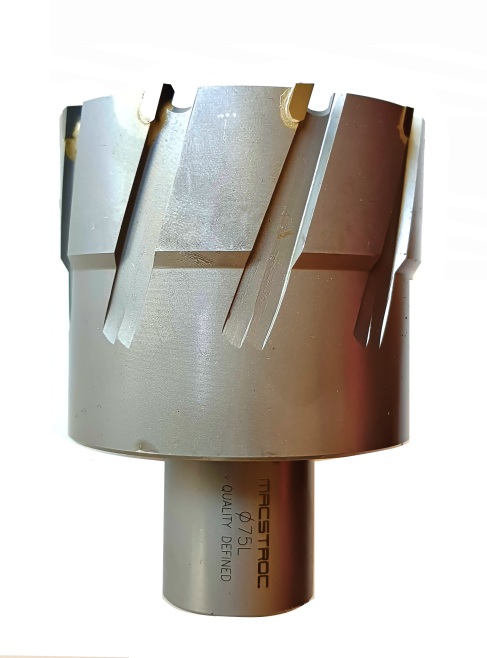 TCT annular cutters
TCT annular cutters from Ø12-200MM, and we capable to supply special length like 75MM, 100MM, 120MM and 150MM. 
All accessories for Magnetic drills
we do supply all kind of mag-drill accessories like, arbors, chucks, coolant chucks, adapters, various connections for different magnetic drills, tapping attachments, weldon counter sinks, other universal/ weldon attachments for magnetic drills.
Quality Magnetic drill supplier in UAE, we supply mag-drills Accessories, and workshop tools